Welcome to the web site of the Class of 1957, Newton High School, Newton, New Jersey. This site was created by and for the Class of 1957. Here you'll find information about our reunions and classmates.
Our 50th Reunion was held October 13, 2007. See the 50th Reunion page for a review of the day, the new photo album and newly added Notes and News items.
A Fall Get-Together for our class will be held on Sunday, October 5, 2008 at Ed Risdon's Harmony Ridge Campground. Click for details.
We still have a number of classmates we are unable to locate. Can you help?
A newsletter was sent to the class in June with updates and, unfortunately, news of the recent passing of two of our classmates. Click here to read it. Another is planned for the holiday season, so send your news, photos and updates to Jon Roe. Also please send changes to your email so we won't lose you.
In the review of our 50th Reunion I mentioned that a Newtown graduate was a Nobel Prize laureat, but didn't identify him. Linda Hendrixson learned that it was John C. Mather, class of 1964, and he won the 2006 prize in physics.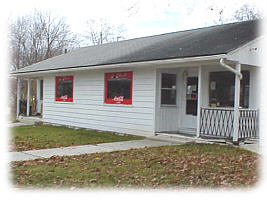 Campus Shop
Newton High School
Newton High Hall Of Fame
Class of 1952
Class of 1958
Class of 1960
Class of 1963
Class of 1986
Coach Boresch Wrestling Honors
Sussex County Sports Hall of Fame
New Jersey Herald
2006 Nobel Prize Laureat John C. Mather
---

Send address updates to Linda Chamberlain Hendrixson at lhendrixson@nac.net.

Your webmaster is Jon Roe. Send notes and comments to Jon.Roe@comcast.net.
He can also be reached at 70 Valley Falls Road, Vernon, CT 06066 or (860) 875-4101.